iPulse Juice Best Immunity Booster & Anti-Oxidant
(100% Organic)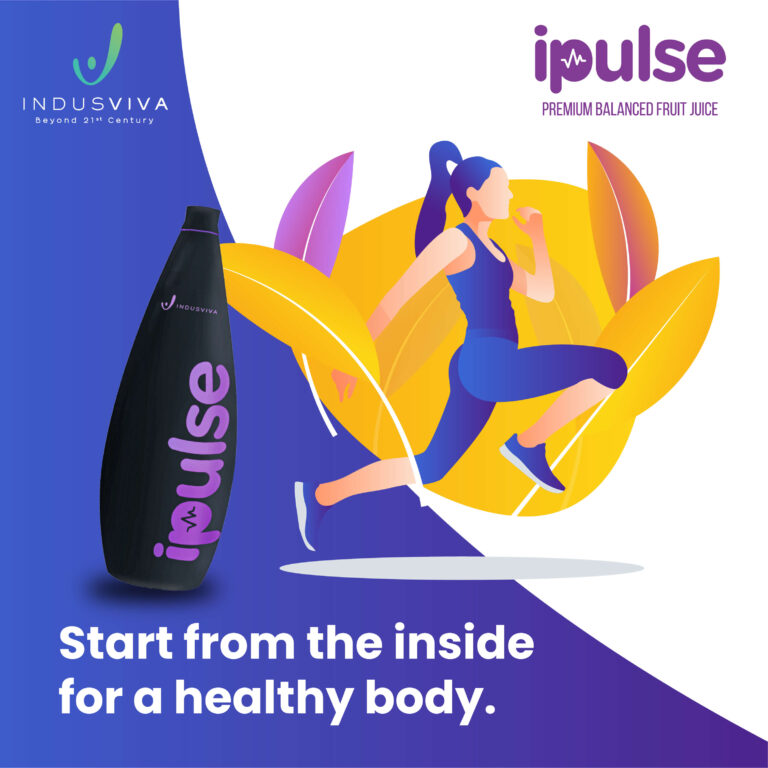 IndusViva iPulse Juice is a premium health supplement crafted with a unique blend of natural ingredients, that have been scientifically validated to enhance overall health and well-being. The formula contains powerful antioxidants and essential nutrients that work in synergy to boost immunity, promote energy levels, support cardiovascular function, encourage healthy digestion and delay the aging process. IndusViva iPulse Juice is a convenient way to nourish your body and support optimal health, Try it today and experience the difference.
"Take care of your body. It's the only place you have to live." — Jim Rohn
About iPulse Juice Benefits
I Pulse Juice is a beverage that offers a plethora of health benefits due to its unique blend of antioxidant-rich fruits. This powerful concoction supports the body's natural restorative processes, enhances overall well-being, and even helps to mitigate the effects of aging. The unique blend of fruits used in iPulse Juice, not only aids in protecting the body from the damaging effects of free radicals but also aids in maintaining healthy cholesterol levels and strengthening the immune system. Thus, for those seeking a convenient and delicious means of promoting optimal health, iPulse Juice is an ideal choice.
Other i Pulse Juice Benefits
iPulse syrup is a specially formulated blend of herbs and fruits that can provide support during times of weakness and stress. The fruit ingredients within iPulse are renowned for their revitalizing properties, which can aid in respiratory function, enhance circulation and even aid in regulating lipid levels. Additionally, it can aid in regulating fat and carbohydrate metabolism, stimulate appetite, and support the digestive process.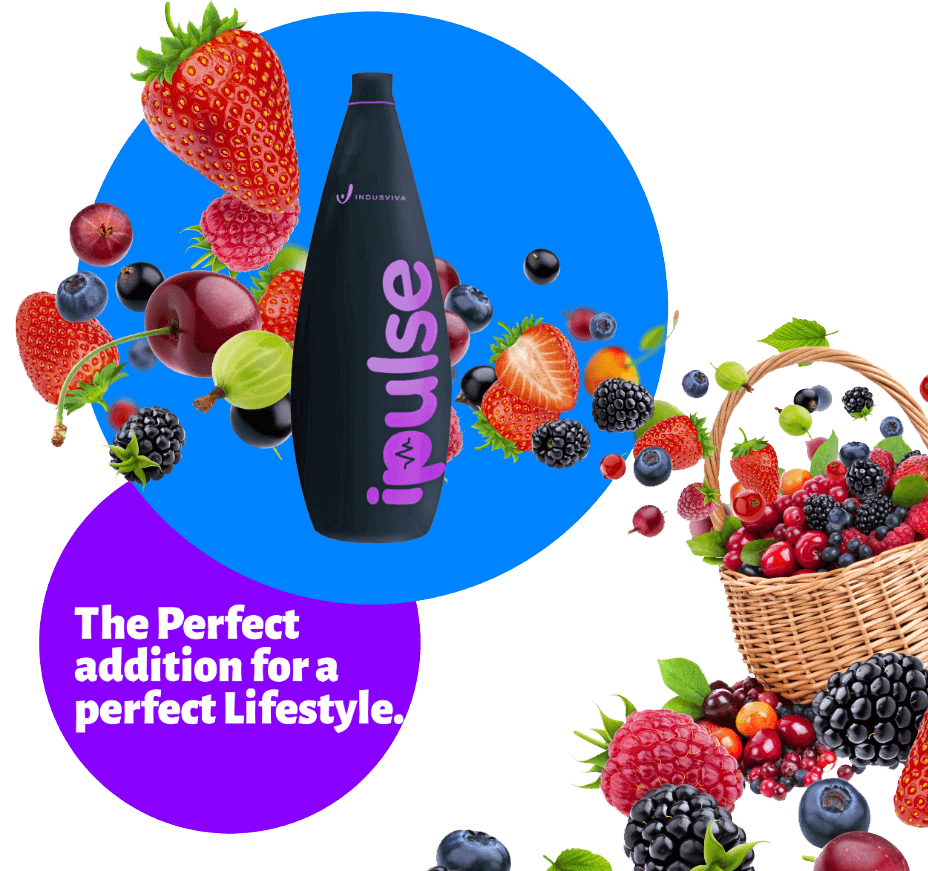 "You can't enjoy wealth if you're not in good health."
Key Benefits of IndusViva iPulse Juice Health Drink
Boosts Immune System:
The IndusViva iPulse Juice Drink is formulated to enhance the immune system through its high concentration of antioxidants and immune-boosting compounds. These ingredients work together to strengthen the body's defenses against harmful pathogens and invaders.
Enhances Energy Levels:
The IndusViva iPulse Juice is designed to boost energy and improve stamina through its proprietary blend of ingredients. This makes it an ideal choice for individuals seeking to maintain an active and productive lifestyle.
Supports Cardiovascular Health:
The IndusViva iPulse Juice's other main benefit is to support cardiovascular health by providing a variety of heart-healthy compounds. These ingredients work together to help reduce the risk of heart disease and stroke, promote optimal cardiovascular function, and enhance overall well-being.
Anti-cancer Support:
iPulse Health Drink Juice is a scientifically-formulated supplement that is specifically engineered to provide anti-cancer support through its unique blend of ingredients. The powerful combination of antioxidants and immune-boosting compounds work together to protect cells, promote healthy growth, and strengthen the immune system, making it an effective tool for cancer management and prevention.
Other Important I Pulse Juice Benefits
"Your health is an investment, not an expense."
iPulse Juice Acai Berries Benefits

Acai berry, hailing from the Amazon rainforests, is widely recognized as a superfood due to its extensive history of traditional use and validation through over 60 scientific studies. Its high antioxidant content makes it a key ingredient in iPulse, providing numerous benefits for overall health and wellness.
No. 1 antioxidant
No. 1 immune health support
The main ingredient of space drink AS-10 developed by NASA
A normal human body requires at least 5000 ORAC units of antioxidants daily.
To get this daily value of antioxidants, one must consume approximately 3.5 kgs of fresh organic garden-plucked fruits preferably with different colors.
60 ml of iPulse gives you the benefit of 3.5 kgs of freshly plucked organic garden fruits and its ORAC score is 7000.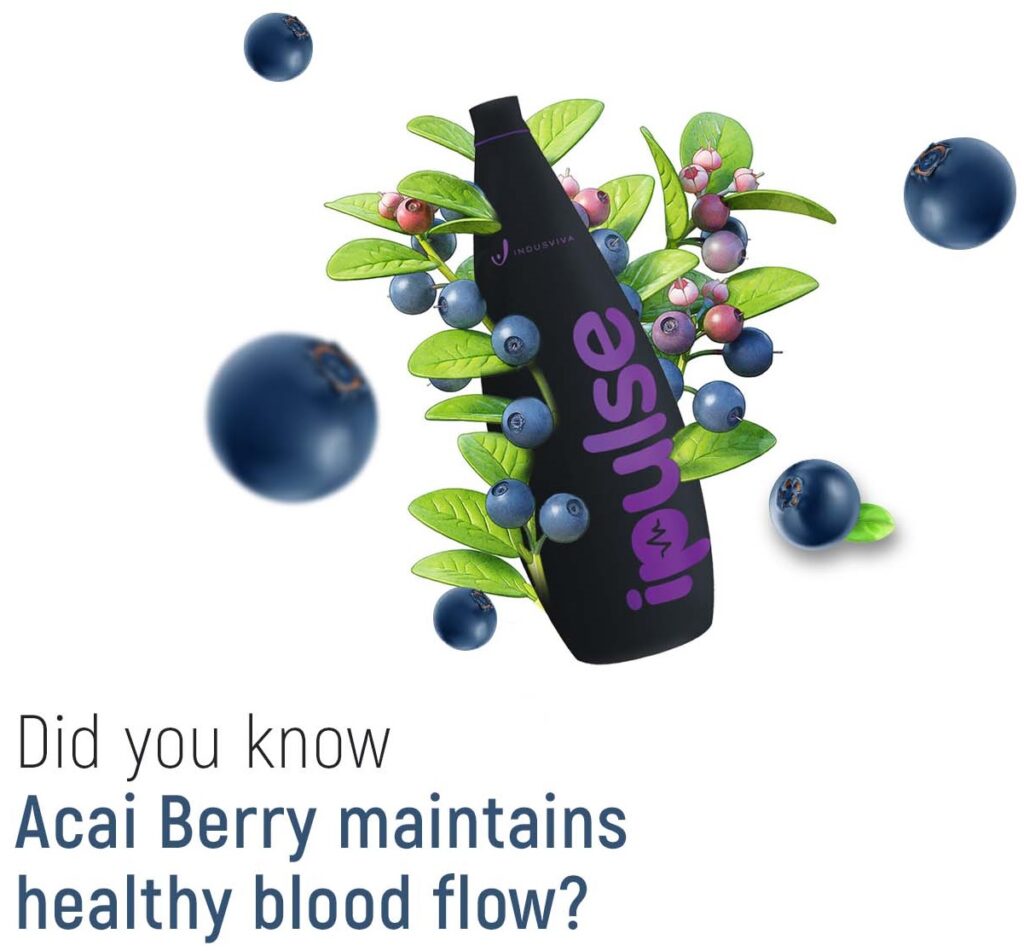 I Pulse Juice Benefits in Hindi
How to Order i Pulse Juice?
(Official Indusviva Store)
Ipulse Juice Price is Rs. 3098/- Only Including Delivery, Price Might Increase in Future. So Order Now to Get in This Price.
How to Use IndusViva iPulse Juice Health Drink?
IndusViva iPulse Health Drink is easy to use and can be taken daily to support optimal health and vitality.
The recommended dosage of iPulse is 30 ml half an hour before food. This can be mixed with an equal quantity of water if required.
It is recommended to take the iPulse Juice health drink twice a day, morning and evening, for at least 3 months for best results.
Frequently asked questions (FAQ's)
I Pulse Indusviva Products​​​ Certifications